Antibodies Validated for Simple Western™, a Bio-Techne brand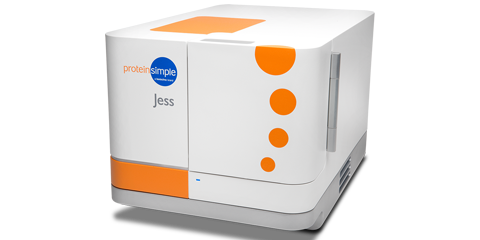 Seamlessly Incorporate CST® Antibodies into Your Simple Western Workflow
Fast, reliable, and reproducible results
Antibody performance guaranteed
Award-winning technical support
Get results faster.
Skip time-consuming optimization steps. Cell Signaling Technology (CST) and ProteinSimple have done the work for you and determined the ideal dilution factor to use when working with CST antibodies on your Simple Western system.
Choose Simple Western approved antibodies.
We offer the unique, modification-state-specific antibodies you need to study important molecular signaling pathways, with more to come.
Put our experience to work for you.
We are the CiteAb Antibody Supplier of the Decade for a reason. In partnership with ProteinSimple, we brought Simple Western experts together with our Product Scientists to provide the best validated assay conditions for you.
Simple Western Systems
The only fully automated western platform which combines capillary electrophoresis with immunodetection to give results in as little as 3 hours. To learn more about Simple Western instruments visit: https://www.bio-techne.com/instruments/simple-western
Have questions?
Contact us so we can help you get the answers you need.
Call us 877-616-2355 [toll-free], we love to talk science!