VIDEO
The Get Technical series will cover antibody technologies and the biology behind immunoassays. Learn the basics of how monoclonal and polyclonal antibodies function, and the five properties that affect their performance, in the first episode hosted by Tony.
VIDEO
To characterize activation of immune cells, measurement of intracellular signaling using phospho-specific antibodies combined with immune phenotyping using surface markers is ideal. "Phospho Flow" allows for the identification of rare signaling events at the single-cell level.
VIDEO
Researchers have been investigating several potential avenues to counter tumor immunosuppression and re-activate the immune system. One of these is CAR-T therapy, which is designed to harness the potent cytotoxicity of T cells by re-engineering their surface receptors to recognize and attack tumors.
VIDEO
Before incubating your antibody with your IHC sample, select a diluent buffer that works with your particular antibody. In this Tech Tip, Chris highlights the diluent properties that can affect antibody-epitope interactions, background, and the strength of your staining.
VIDEO
Need to decide between different lysis buffers for your Western Blot (WB)? Before you start running your proteins with RIPA buffer, cell lysis buffer, or SDS, Sarah has some questions you should consider.
VIDEO
More antibody isn't always better! See how the amount of antibody used can affect the your Chromatin Immunoprecipitation (ChIP) results, and learn about recommendations for setting up your chromatin IP reactions, in this Tech Tip hosted by Fang.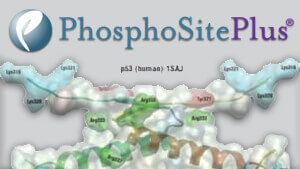 PHOSPHOSITE PLUS
Bioinformatics Resource
Comprehensive tool for the study of protein post-translational modifications (PTMs).

-->