VIDEO
CST has always believed that the only way to produce and validate our products is to do it in-house. That way, we can guarantee that they are rooted in sound science, and that our antibodies will be specific and reproducible tools available to research scientists.
VIDEO
The Get Technical series explains antibody technologies and the biology behind immunoassays. Learn how antibodies are made, how they work, and the pros and cons of various antibody types. Episode 1 compares monoclonal and polyclonal antibodies and introduces the 5 properties that affect their performance.
VIDEO
What's on the horizon for the CAR-T therapy field, and what challenges are researchers and clinicians going to tackle to enable the next success? We'll explore this exciting frontier in part two of our CAR-T video series.
VIDEO
Good controls can help you get your experiment back on track if something goes wrong, and can help you have confidence in your results. In this Tech Tip video, Ginny goes over three types of controls for your immunofluorescence (IF) experiment: positive controls, endogenous controls, and negative controls.
VIDEO
Chromatin fragmentation can be performed using either sonication or enzymatic digestion. This Tech Tip video covers the sonication protocol, in which sonication facilitates both cell and nuclear lysis as well as fragmentation of the chromatin. Varying the sonication time affects target enrichment and chromatin yield.
VIDEO
Lysate controls for Western Blot (WB) experiments are from a sample with known expression of your protein of interest, giving you an idea of how much signal to expect from your experimental samples. In this Tech Tip, Alex discusses how to use positive lysate controls, how they differ from loading controls, and considerations for phospho-specific antibodies.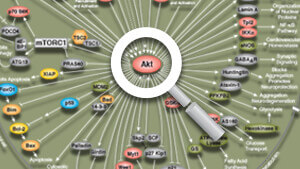 PATHWAYS
Succinct and current overviews of selected signaling pathways.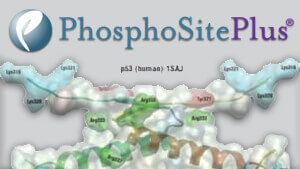 PHOSPHOSITE PLUS
Comprehensive tool for the study of protein post-translational modifications (PTMs).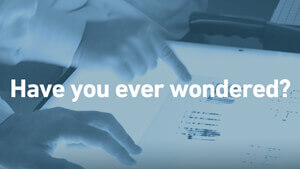 BLOG
What you should expect from your time at the bench.