VIDEO
Combining analysis of surface markers and intracellular signaling readouts through multiplexed flow cytometry adds power to your experiments. This can present challenges when designing antibody panels. This video walks through an example experiment to illustrate how antibodies can be selected for a panel to assess activation of T cell subpopulations.
VIDEO
This video describes considerations for optimizing capture and detection antibody pairs to enable consistent ELISA results.
VIDEO
You can get immunohistochemistry results faster and reduce hands-on time with assay transfer to automated IHC. We'll discuss tips and considerations for optimizing antibodies and adjusting the protocols when moving from manual to automated IHC.
VIDEO
Different fixatives can affect the ability of antibodies to detect their target proteins. In this Tech Tip, John breaks down the pros and cons of two main classes of fixatives: alcohol-based fixatives like methanol, and crosslinking fixatives like formaldehyde.
VIDEO
More antibody isn't always better! See how the amount of antibody used can affect the your Chromatin Immunoprecipitation (ChIP) results in this Tech Tip hosted by Fang.
VIDEO
We'll show you why antigen retrieval (AR) is important for immunohistochemistry (IHC). Antigen retrieval is required before incubating your tissue sample with antibodies, and can influence the strength of staining obtained in IHC.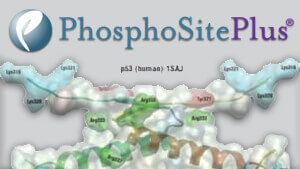 PHOSPHOSITE PLUS
Bioinformatics Resource
Comprehensive tool for the study of protein post-translational modifications (PTMs).